Launch faster with a modern open-source community platform.
Within minutes, Orca gives you all the core features for building a community app, which is beautifully designed, easy to use, and ready to scale.
npx create-orca-app my-app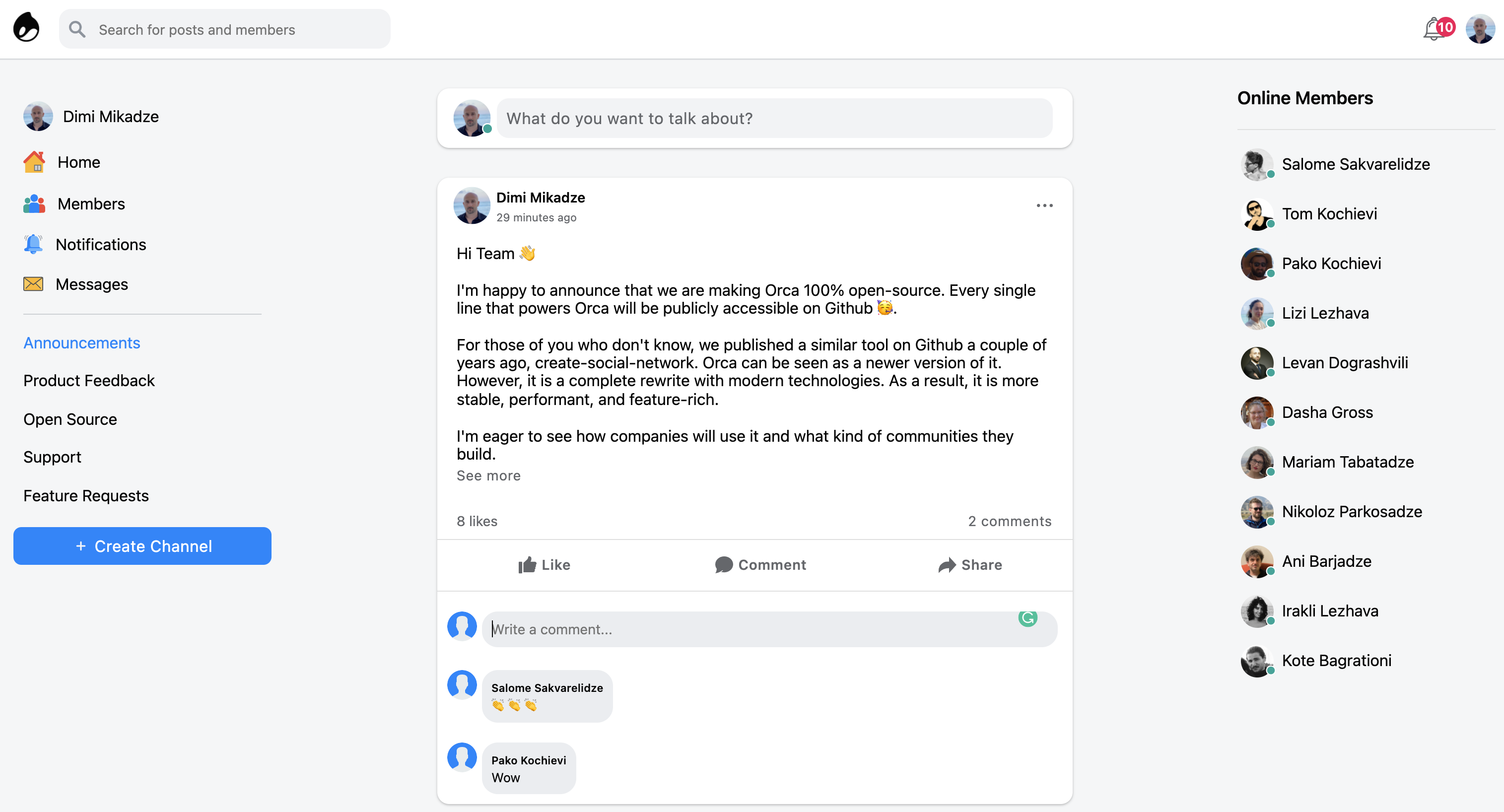 Why Orca?
Equipped with all you need to start fast and scale.
Real-time notifications
Be notified instantly when someone likes or comments on your post, follows you, messages you, etc.
Email notifications
Receive an email every time someone interacts with your profile or posts.
Messenger
Have a private conversation with other members via an instant messaging system.
Channels
Create channels to focus your users on specific subjects.
Newsfeed and Following
See the fresh posts of the members that you are following in your Newsfeed.
User presence system
See instantly when members become online or leave the app.
Responsive
Great user experience on every device and screen.
SEO-friendly
Built-in SEO best practices such as meta tags and page loading performance.
100% open source
Integrate Orca into your site with complete confidence.
Branding
Customize the platform to match your brand.
UI library
Dozens of reusable UI components are included.
Search and Explore
Explore and Search for new members and their posts.
Ready to start?
npx create-orca-app my-app